Polenta with roasted tomato & eggplant sauce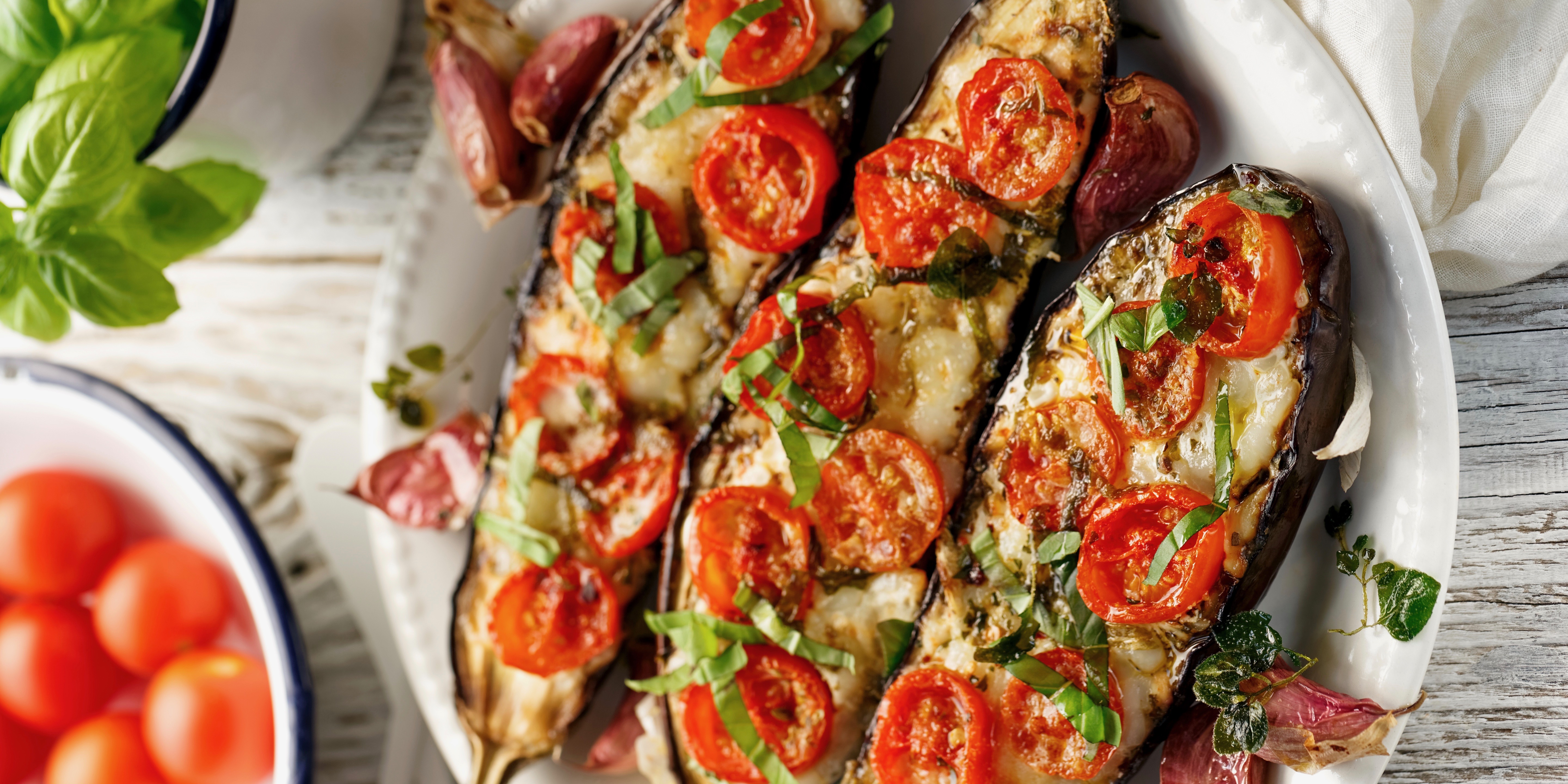 Serves: 2
Prep time: 15 minutes
Cook time: 30 minutes
Ingredients
1 cup polenta
2 and 1⁄2 cups water
1 punnet cherry tomatoes
Extra virgin olive oil spray
2 tsp fresh thyme, roughly chopped
1 medium eggplant, chopped
1 clove garlic, finely chopped
1 tbsp fresh parsley, roughly chopped
100g low-fat ricotta
Method
Preheat the oven to 200°C.
Place the eggplant into an ovenproof dish and spray with olive oil.
Roast eggplant for 10 minutes then add in the cherry tomatoes and sprinkle with thyme.
Roast for another 10 minutes or until the eggplant is golden brown and the tomatoes are softened but not dry.
Place water in a large saucepan and bring to the boil over high heat.
Gradually add the polenta in a thin steady stream, stirring constantly with a wooden spoon for 3-5 minutes or until polenta thickens. The more you stir the better the polenta will turn out.
Remove from heat.
Pour into a non-stick lamington tin that has been lightly sprayed with extra virgin olive oil.
Allow to cool and set.
Top the polenta with the roasted eggplant and cherry tomatoes, dot with ricotta and bake for 10 minutes or until golden brown and warmed through.
Serve with a mixed leaf salad.
---